We re- & upcycle used sporting equipment into useful objects and works of art
We are a non-profit association advocating for the respect and protection of our environment, as well as the sharing of cultural and social values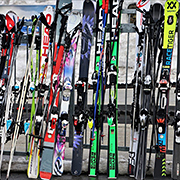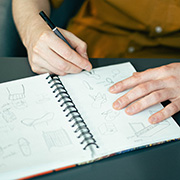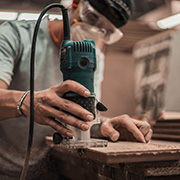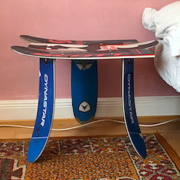 We believe that used sporting equipment deserves a second chance. This is why we salvage and create new products out of skis and other equipment that were doomed to be shredded and burnt -saving a considerable amount of material and energy!
Your sporting equipment deserves a better life and it is our main goal to re-use & up-cycle as much as possible.
We extend the life-cycle of once highly industrial products into useful objects and works of art. From simple and rustic to designed and refined, we give them a special feel and unique touch, creating new value.
We believe that creating new value has to benefit the entire chain of creation. This is why our products come with a price. By giving a home to our pieces, you will help us support a number of other environmentally and socially-driven associations and their projects, as well as remunerate our seasonal workers, pensioners, handymen, NGO's and local businesses with the fair wages they deserve.